New industrial partner 4E Antenna creates patterned aluminum on paper
The Digital Cellulose Center is proud to announce that the component company 4E Antenna AB is our new industrial partner. 4E Antenna produces paper-based RFID antennas and production equipment, with fully recyclable materials, and without any hazardous chemicals.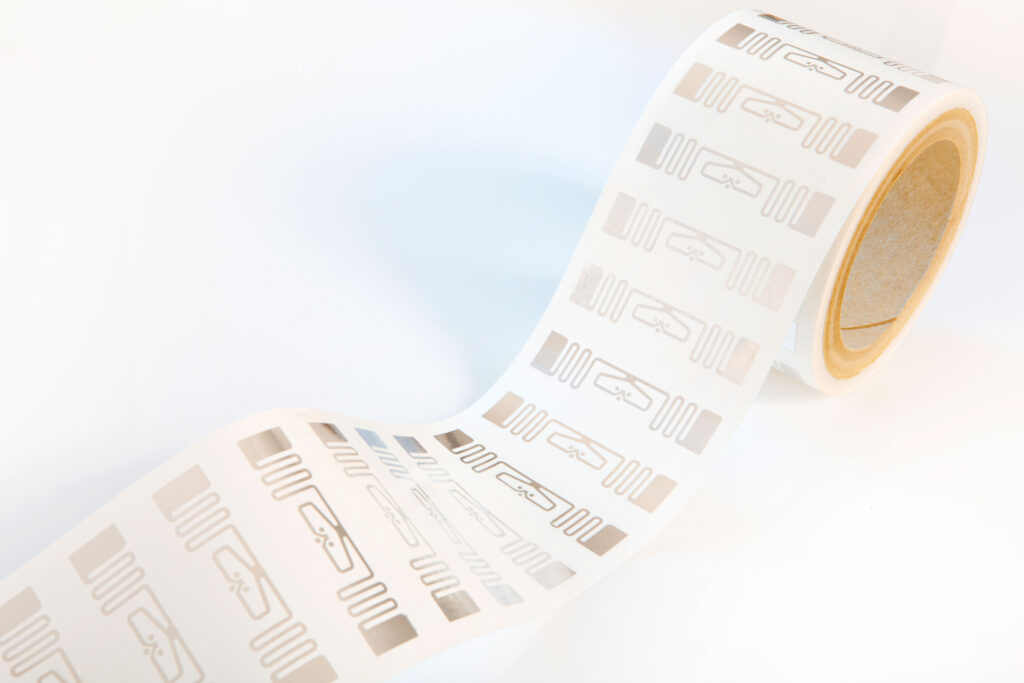 4E Antenna's state-of-the-art RFID antenna is made of three parts: paper, aluminum, and glue.
"We are happy to join the Digital Cellulose Center and to contribute with our antenna and metal patterning technology", says Lars Granbom, CEO at 4E Antenna AB. "The partnership offers a valuable network where we can collaborate and learn from other industry partners, as well as gain new knowledge within digital cellulose."
As more electronic devices are becoming connected, antennas will have a vital role in the digitalized society. Smart devices need antennas to communicate, whether it is your cellphone or an AI-controlled industry process. But how can we keep developing smart devices and still meet the climate goals? The Digital Cellulose Center's research and development paves the way for new sustainable electronics solutions with industrial partners like 4E Antenna.
4E Antenna's customer collaboration with Smartrac.
4E Antenna only uses three parts in their production: paper, aluminum, and glue. This makes it the only RFID antenna on the market that is free from plastic, heavy metals and etching chemicals. All production residues are also recycled, both aluminum and paper.
Aluminum is one of the most abundant and low-cost metals, relatively easy to recycle, and safe for humans and the environment. 4E Antenna's manufacturing method has been developed by Walki Group Oy for over a decade. But the technology can also be used for non-RFID applications, for instance to patterned aluminum on paper substrates. It can be used for making aluminum electrodes on cellulose-based electronic solutions, like sensors or energy storage devices. Printed electronics, for instance, the Digital Cellulose Center's pilot study of a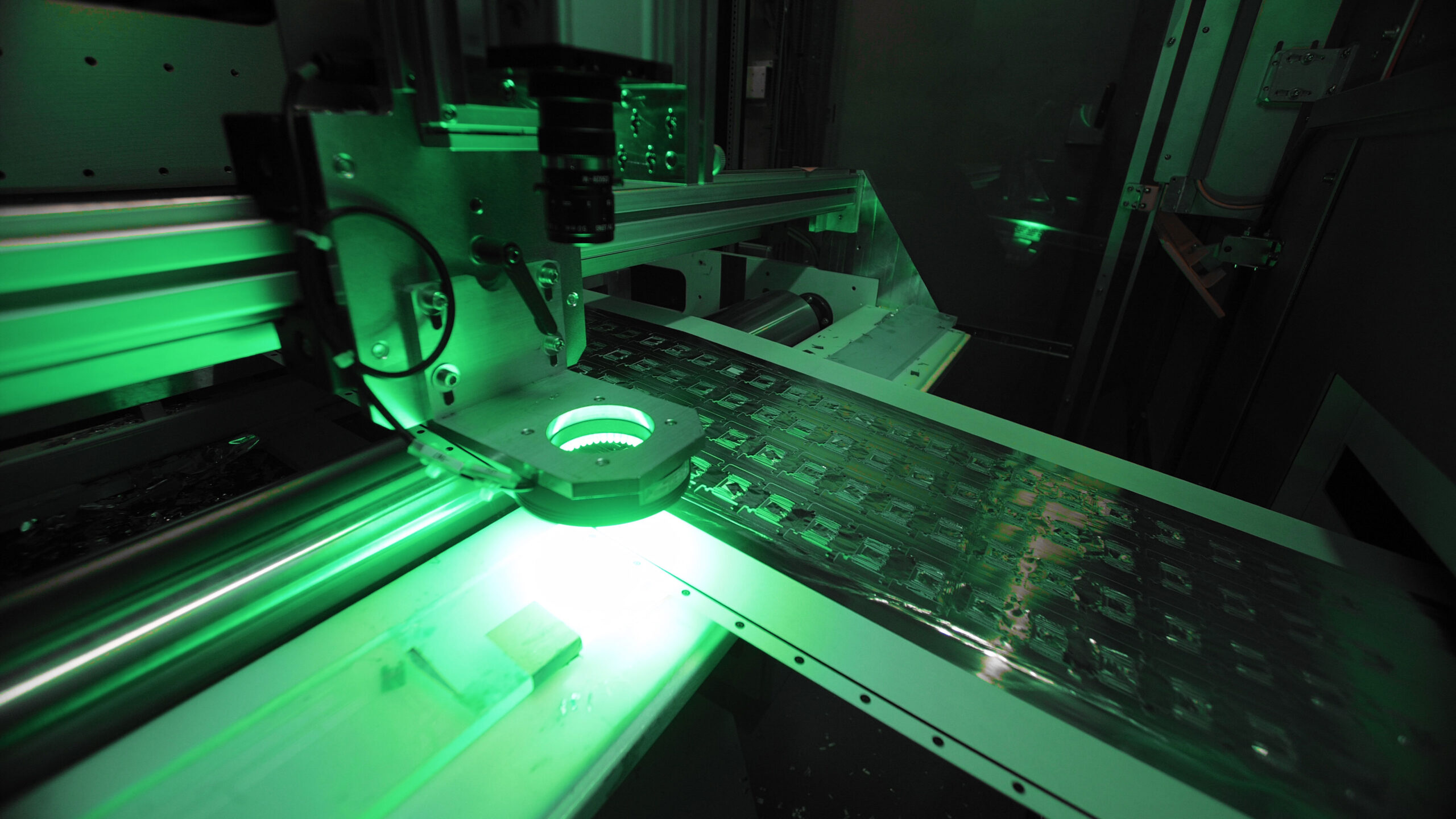 power paper, will eventually need current collector materials when the produced paper is assembled into a device.
Aluminum is a good option as a material for current collectors in bio-based energy storage technologies. Most energy storage devices, such as supercapacitors and batteries, need a high conductivity current collector to laterally distribute the charge to the electrode material and to minimize the device resistance. While organic materials like carbon or conductive polymers can reach conductivity values of ~1000 S/cm, this is still far from the conductivity of most metals and can lead to a high internal resistance which limits the device performance.
"4E Antenna has a unique technology that can be applied to cellulose-based electronic solutions, as well as being completely recyclable", says Ursula Hass, Centre Director at Digital Cellulose Center and Unit Manager at RISE Research Institutes of Sweden. "Our collaboration opens the possibility for creating the first patterned current collector on paper substrates. It will be an exciting journey to apply 4E Antenna's metal patterning technique to the Digital Cellulose Center's research and development of green electronics."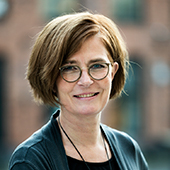 The production process of paper antennas
Many materials can be used as substrates and metals, but 4E Antenna has chosen to focus on paper substrates and aluminum. Since neither plastic materials are used, nor chemical processes applied, the production cost is reduced as well as the energy consumption. In fact, the carbon footprint is 60 percent lower than that of productions with etching chemicals.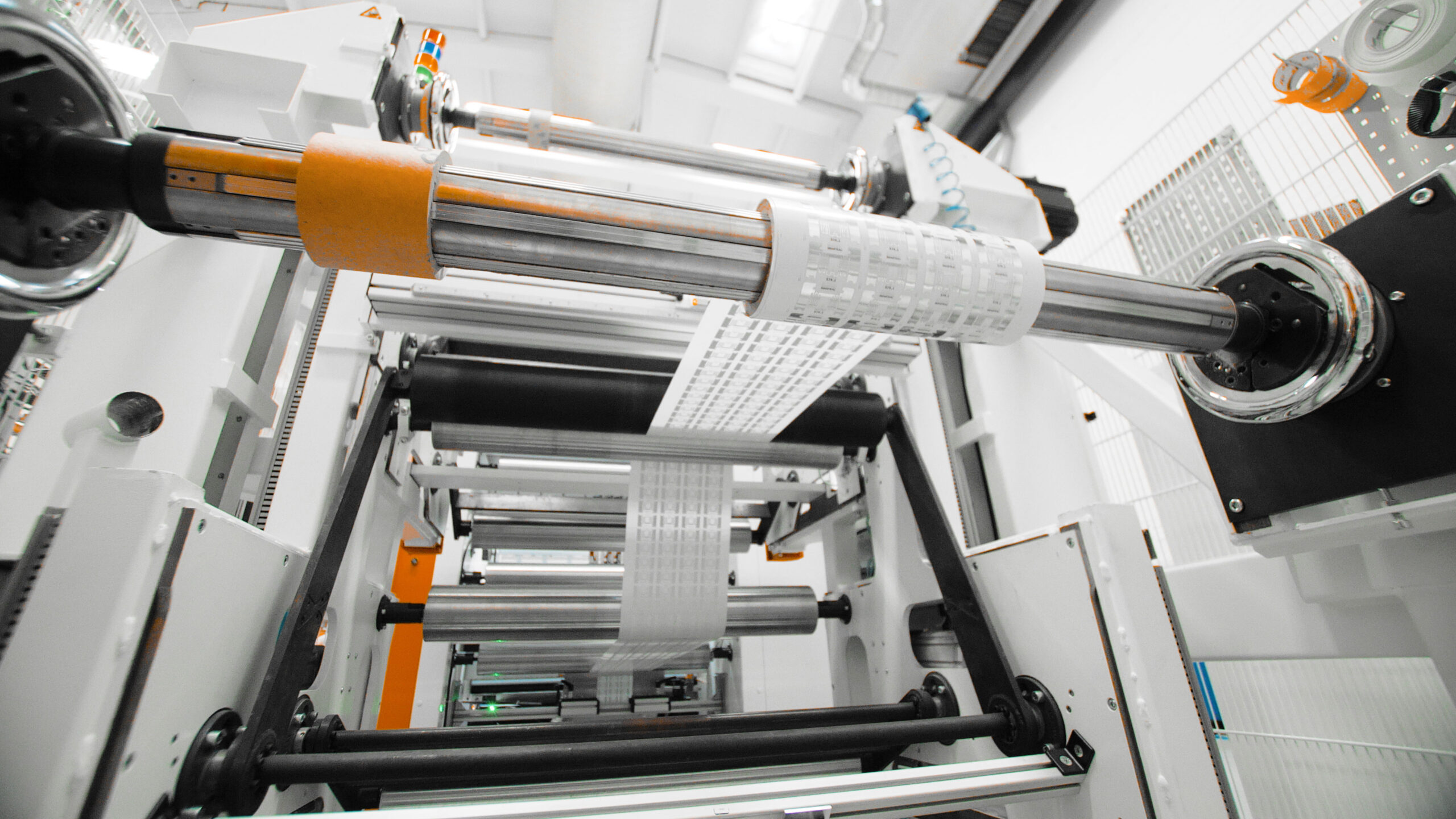 4E Antenna's machines and production methods have been developed to produce large volumes of antennas at a very low cost, and the manufacturing process is fully automated. The production equipment is designed to produce approximately 200 million antennas per year but can be expanded to a capacity of approximately 900 million. The lamination and laser processes are fully automated and enables a simple CAD file to produce the antenna or circuit. A laser cuts the antennas, and all residues are recycled. The machine is fed with paper substrate, ink, glue, and aluminum foil, as well as a CAD file of the desired metal pattern. Within minutes, the CAD-drawing results in high-volume production of antennas. This makes the time from design to production very short, hours instead of days. This makes the 4E Antenna production process world-leading in flexibility and time to market.